Subscribe to a qualifying new or upgraded internet service from Giant Communications and receive a Roku Express.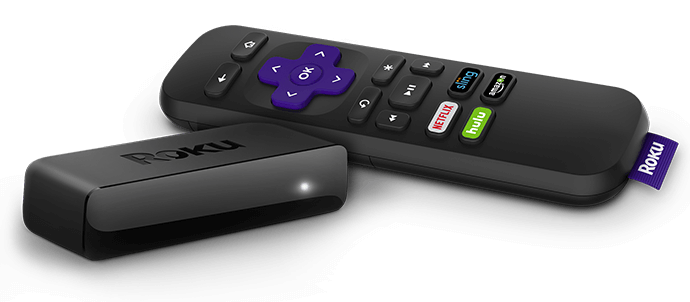 Qualifying services include:
10/2 or greater fixed wireless Internet
20/2 or greater cable modem Internet
Check your address to see if your location qualifies! 
To learn more about the Roku Express, visit www.roku.com/products/roku-express.
For setup instructions, visit this article on the Roku website.
Customers choosing to receive the Roku should be aware of the following:
a Roku account will be needed to be established and can be completed during the Roku set up process; this account will require credit/debit card number for potential purchases
There is no monthly fee or additional cost required to operate the Roku.
Giant video customers can access their channels on the RoKu with their free watchTVeverywhere accounts.
Some channels available on the Roku (Nexflix and Hulu, for example) are subscription based and may require a monthly fee.
Terms:
Offer valid through March 1, 2019.
In exchange for a Roku Express device, customer agrees to retain the selected Internet service level for a period of six months. A breaking fee of $20 per month will be applied if Internet service is disconnected or downgraded for any reason within the six-month period.  
We reserve the right to exclude this offer from previous customers who have a written off balance, or existing customers who are not current on their payments.